As an Amazon Associate, I earn from qualifying purchases. This post contains affiliate links. This means I will make a commission at no extra cost to you should you click through and purchase. Read the full disclosure here.
Real Estate Photography Preferred Products
Capturing stunning images of real estate properties requires the right collection of Real Estate Photography Preferred Products. Having the right gear can make a world of difference. From cameras, lenses, and tripods to editing software, a wide range of products can enhance your real estate photography's quality and visual appeal.
We'll start by recommending top choices with exceptional image quality and versatility. We'll cover the options available and provide recommendations based on different budgets and shooting scenarios.
Additionally, we'll touch on some optional accessories and tools that can enhance your real estate photography workflow, including items like tripods and remote shutter releases.
Digital SLR Cameras for Real Estate Photography:
My preferred digital SLR brand has always been Pentax; I know most prefer Nikon or Canon (Both are also excellent choices!), but I get the most image quality for the money with a Pentax. I always buy new or used consumer-grade cameras and shoot them until the wheels fall off, and I have had tremendous success with this process!
Pentax K-70 Weather-Sealed DSLR Camera, Body Only (Black)
This camera is a workhorse; it produces high-quality images and uniquely features in-the-body stabilization and a flip-out screen. Can get it as a kit with 18-55mm lens also.
* Author's Choice *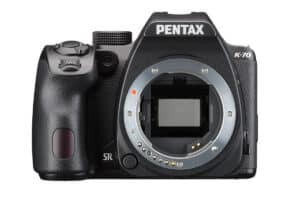 Canon EOS Rebel T7 DSLR Camera with 18-55mm Lens
This is a good, high-megapixel camera for the money. It comes as a kit with an 18-55mm lens which can get you started in Real Estate Photography, but a wider lens is preferred.

Wide Angle Lenses for Real Estate Photography:
There seems to be one obvious choice for a wide-angle lens, I have a couple of these with well over a million shutter actuations and they are all still functioning perfectly! They certainly outlast my camera bodies!
Sigma 10-20mm f/3.5 EX DC HSM ELD SLD Aspherical Super Wide Angle Lens
Super-wide 10-20mm with a maximum aperture of F3.5 constant throughout the entire zoom range. Available for all the popular brands, Pentax, Canon, Nikon, and Sony!
* Author's Choice *

Tripods and Heads for Real Estate Photography:
I have the same Slik 330 I bought when I initially got into Real Estate Photography; I've closed my car door once or twice, had it fall over, etc. It is still 100% fully functional! One of my best investments!
SLIK Pro AL-323 Leg only for Mirrorless/DSLR
Rapid flip-lock Mechanism for fast and easy leg angle adjustments.  It sports a matte black finish, folds to 21.3 inches, and reaches a maximum height of 58. 7 inches.
* Author's Choice *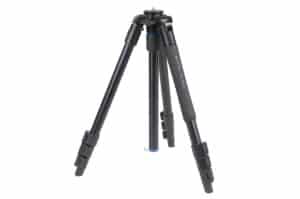 As with the Slik 330 above, I've had the same Slik AH-1100E I bought when I bought the tripod. It is also still 100% fully functional! Another awesome investment! But it is no longer available, and the only tripod head style I'll use is a trigger release type. This allows full motion in any direction and locks with the release of the pistol grip trigger. I've found one below that I haven't used, but it has good reviews. (The Slik unit can still be found on Amazon or maybe eBay)
Vanguard Alta GH-100 Magnesium Alloy Tripod Grip Head
This head allows you to lock, unlock and reposition your camera with one hand while making camera adjustments with the other. Its versatile movement provides almost limitless positioning with 360 Degree panning and 90 Degree tilt.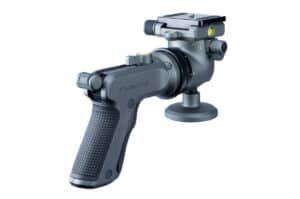 Conclusion
I have listed items from the most basic list of required equipment to get started. Those will also work if you prefer other brands or already have another brand or model! You are good to go as long as you have a good camera, lens, tripod, and shutter release (don't forget the shutter release!). There are many places besides Amazon and eBay; you can also find places like Adorama or Camera forums in the for sale sections or even Walmart!